Jan-Aage Torp in his first visit to the Romanian Parliament in November 2017 when he was invited by the Vice-President, Dr. Ben-Oni Ardelean (Photo Credits: EAL)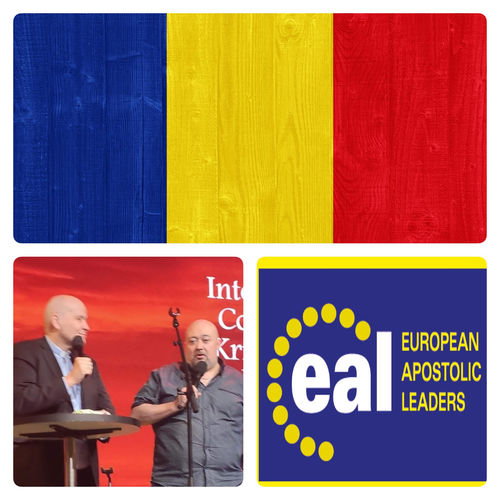 Marshall Cross and Jan-Aage Torp have both been invited (Photo Credits: EAL)
EAL´s President Jan-Aage Torp will participate for the third time since 2018 in the Romanian Prayer Breakfast in the Palace of the Parliament in Bucharest, Romania on November 1st-2nd. He was there in 2018 and 2019, but there was no such event during the pandemic of 2020-2021.
- I am so privileged to have such a close, mutual relationship with several of Romania´s political and spiritual leaders, says Jan-Aage. - It is a huge privilege to come together in prayer, and to engage in visionary and strategic planning for the future of Europe. It is very important for EAL to continue building these relationships for our longterm strategic and personal relationships.
EAL is honored that Rev. Marshall Henry Cross of Belfast, Northern Ireland has also been invited.