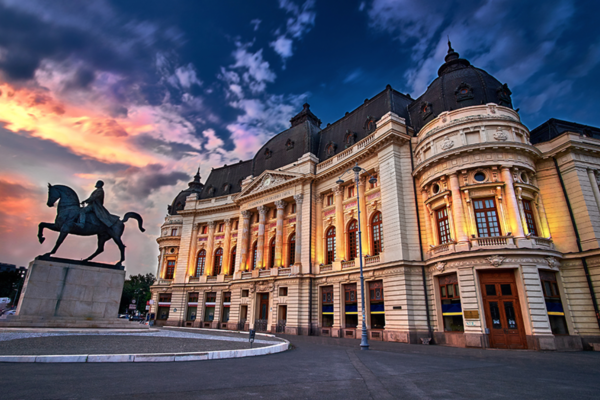 The Romanian Parliament building in Bucharest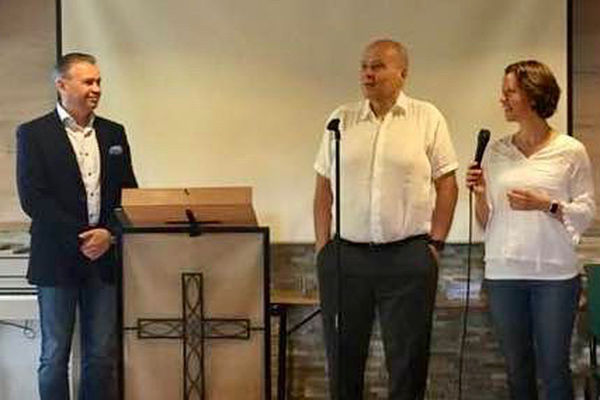 Aina & Jan-Aage Torp with Dr. Ben Oni Ardelean, the Vice-President of Romania´s Parliament, at the Midsummer «Road to Victory!» conference in Norway last weekend.
Upon the invitation of the Vice-President of Romania´s Parliament, Dr. Ben-Oni Ardelean, the next executive committee meeting of European Apostolic Leaders (EAL) will take place in the Romanian Parliament in Bucharest on Tuesday, September 4th until Friday, September 7th, 2018.
- We are honored that Dr Ardelean is bringing us into the seat of power in Romania for four days. He is one of Europe´s most influential politicians, but more than anything he is a man of integrity and deeply held Christian values which he inherited from his grandparents and parents who resisted nazism and communism at a great price. Aina & I are honored to work closely with him in the big battles for Europe. We are excited that EAL is given this opportunity! exclaims EAL President Jan-Aage Torp.
The Romanian Parliament building is the second largest administrative building in the world, after the Pentagon in Washington DC. It was formerly the palace of deposed communist dictator Nicolae Ceaușescu (1918-1989), and later became the Palace of the Parliament, the House of Democracy.