Ben Fitzgerald translated by Jan-Aage Torp in Oslo last month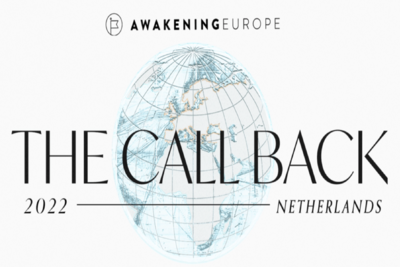 Ben Fitzgerald, the Founder and President of the powerful Awakening Europe movement, cast the vision for this summer´s Call Back events when he was a keynote speaker at the EAL Europe Gathering in Oslo last month.
Thousands of Christians from around the world and from European nations will gather in Rotterdam on July 14th-17th and in several other cities in the days immediately afterwards to worship God, to evangelize and to set a standard for Jesus Christ in Europe.
EAL´s President Jan-Aage Torp has also been invited as one of many ministry leaders to participate in Rotterdam.
- I believe this movement is the most significant renewal movement in Europe today, and as leaders we should be there to support the young people and families who take this seriously, says Jan-Aage. - Every member and friend of EAL should be in Rotterdam for these pivotal days for Europe, and especially for the Netherlands. Our office will send out information this week to our members and friends, says Jan-Aage Torp.
The dates will be July 14th-17th, 2022 at the Ahoy Arena in Rotterdam, and the Call Back City events will be July 20th-22nd, 2022.
Awakening Europe - The Call Back is a vision God gave Ben Fitzgerald for the summer of 2020 when He would Call Back to Europe people from around the world who have European heritage, as well as those who have a heart for this continent. Ben believes these people who He is calling will partner with believers in Europe to see a huge Harvest.
For hundreds of years missionaries took the Gospel from Europe to the ends of the earth. Men and women gave up everything as pioneers, and as result of that the Good News travelled down the generations and into our lives. Now the very continent that sent those people out is in great need of Jesus again.