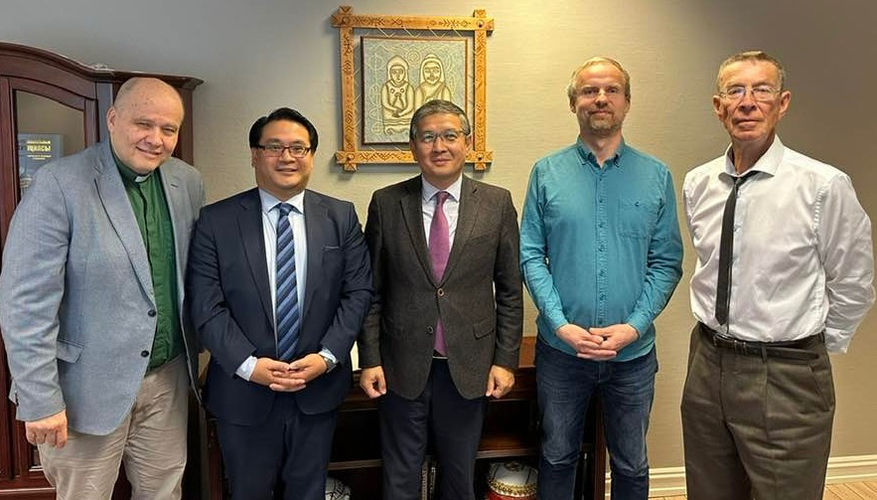 The Embassy of Kazakhstan in Norway hosted today a roundtable discussion on the development of Kazakhstan, the cooperation in Central Asia, and the Kazakh-Norwegian relations.
EAL´s President Jan-Aage Torp took part in a productive roundtable discussion at the Embassy.
Ambassador Adil Tursunov and his Minister Counsellor Talgat Zhumagulov spoke about the program of economic reforms presented by President Kassym-Jomart Tokayev in the annual state-of-the-nation address.
Good things will surely come out of this roundtable meeting.
Torp was joined by Norwegian Professor, Glenn Agung Hole, Ph.D.; Dr.philos. Knut Erik Aagaard (specialist in neuropsychology); and Foreign Affairs Editor, Henrik S Werenskiold.