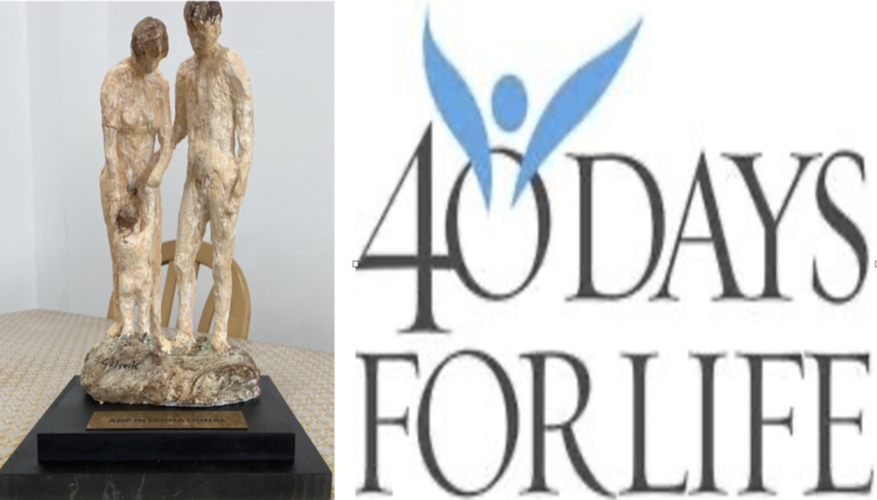 The Family Defense Award 2022 will be bestowed upon the European branch of the international Pro-Life movement, «40 Days for Life», which since its inception in Texas in 2004 has rescued 21.616 babies from death by abortion.
Kristen Koalisjon Norway´s Board Chairman Jan-Aage Torp presents a victorious movement which over the course of 18 years has been one of the foremost tools to abolish the free abortion law in the United States, and it is currently established in 64 nations.
- We expect a lot of publicity in Norway, Scandinavia, Europe, the USA and globally for this event, says Torp.
Kristen Koalisjon Norway (KKN) is affiliated with European Apostolic Leaders (EAL).
The movement's European leaders - Tomislav Cunovic (Frankfurt), who is the European Director for International Affairs, and Robert Colquhoun (London), who is the Director for International Campaigns - will both come to Oslo to receive the Family Defense Award during a formal ceremony on Friday evening, November 18th.
The award is the statuette «A family in Europe» which was created by the renowned Norwegian artist Tore-Bjørn Skjølsvik as a gift for the Family Defense Award.
On Saturday, November 19th there will be a Pro-Life symposium in the Norwegian capitol where the leaders of «40 Days for Life» will give lectures and present testimonies and strategies about this progressive movement.
The founder of the movement, Shawn Carney, and their legal expert Matt Britton - both from the US - will probably also participate. This will add great significance to the event in light of their acheivements in USA.
All previous laureates of KKN's Family Defense Award are invited, and several of them will take part during Saturday's symposium.
For now, the president of Ordo Iuris, Jerzy Kwasniewski (Poland), has confirmed his participation. Efforts are being made to ensure that the other award laureates will also come, namely the executive director of ADF International, Paul Coleman; former Vice President of the Parliament of Moldova, Valeriu Ghiletchi; doctor Katarzyna Jachimowicz (Poland/Norway); and the Bodnariu family (Romania/Norway).
The venue for the Friday evening and all of Saturday is TV Visjon Norge's conference studio in Oslo, «Studio 28».The program and registration information will be published in August.