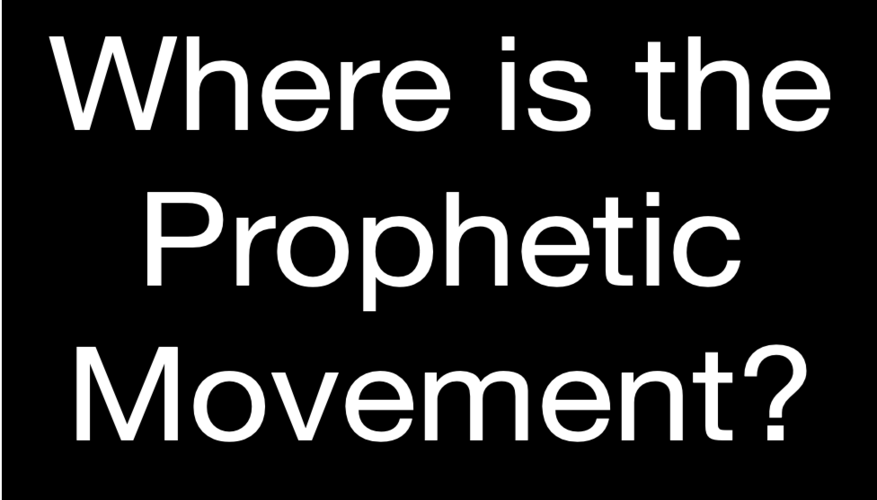 I have been immensely helped by the ministry of prophets. In 1997-98, my life and ministry was defined by prophetic words that were uncomfortable for every dimension in my life. The same happened in 2007-2010.
But I have been increasingly dismayed by the low level of modern day «prophets», even in Europe.
The prophetic movement in Europe seems to be in shambles. Self-centered, small-minded. money-seeking, PR-driven, and fuzzy-emotional in content.
Am I right? Perhaps I am wrong. But if we don´t start asking serious questions, I believe that apostles are completely off the mark.
It seems to me that much real prophecy in Europe today is being conveyed by men and women of God who have no knowledge of «the prophetic movement». They might be in «non-charismatic» environments. They might be isolated and ostracized, Or they might be in the centers of influence. But such true prophets are actually addressing the real issues of the world and the Church - not just their own comfort and PR-base.
I am encouraged by the initiative that our brother, Apostle George E. Markakis of Athens, is taking for a conference to train in the prophetic in Athens, Greece on December 7th-9th. Let us pray for a huge dimension of the Holy Spirit´s true work during those days! George & Evi Markakis are a remarkable apostle-team! I salute them!