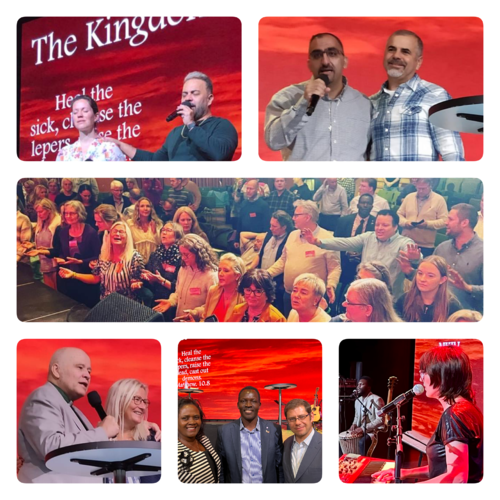 The Special EAL Gathering in Kristiansand, Norway came to an end on Sundeay, one week ago..
What a marvellous time we had!
The objective of this Special Gathering was to release the anointing of God over Norway, specifically over Southern Norway. That actually happened.
The Lord spoke to me during the pandemic that I should not be afraid of establishing EAL strongly in Norway, and that can only happen by aligning us with spiritual giants like Rich Vera, who don't come with petty perspectives, but rather lift the nation up to higher levels.
God used Prophet Rich in a mighty way!
Another objective was to bring strength to the Church in the Middle East and North Africa (MENA) as well as enhance the process of reconciliation between Muslims, Jews and Christians. Through the men of God, Israel Pochtar and Dr Salim Nisreen Shalash, some of that has been modelled in a beautiful way. We have started on a journey.
An important objective of all EAL Gatherings is to lay practical foundations for the ongoing work of EAL, financially and strategically. For example, how can EAL plan and accomplish our vision for 2023 if there is no financial platform to move forward? The EAL Gathering in Oslo on April 28th to May 1st was a huge help in that regard. Every EAL Gathering needs to ensure the continued expansion for the next six-twelve months.
As the President of EAL, I am grateful for the excellent work that Käthe Annbjørg & Øystein Kristoffersen and their team have done to facilitate this Special EAL Gathering in Kristiansand. I am also grateful to the participants from Norway and the nations of Europe and beyond. And I am full of respect for the credible ministry of Prophet Rich Vera. We need you, Prophet Rich!
To God be the glory!