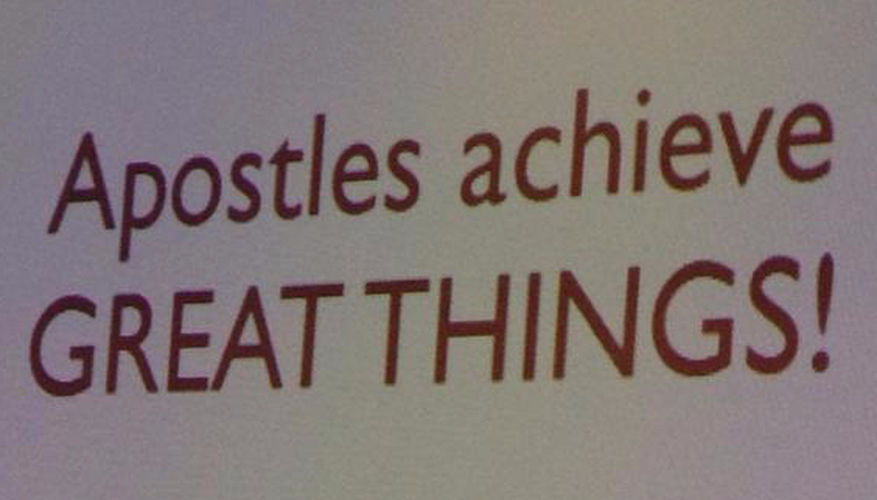 From my powerpoints when I gave the welcome speech at the first EAL Annual Gathering in Athens in January 2014
EAL is developing into what it has always been called to be: A movement of movers & shakers in Europe!
When Dr. C. Peter Wagner (1930-2016) initiated International Coalition of Apostles (ICA) in January 2000, supported by a few global apostles, I was privileged to be one of the first members. I remember how Dr. Wagner repeatedly underscored that ICA is a movement for apostles that bring transformation to the world.
The Apostolic Movement was never meant to diminish into low-level meetings that would become more concerned about giving speaking opportunities, recruiting members, and raising money. ICA was mandated to be a transformational movement of movers & shakers in the nations and continents of the world.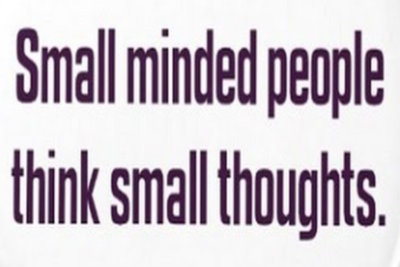 Too smallminded!
When Aina & I founded EAL (under the name «Apostolicleaders»), with small steps in May 2012, and officially in May 2013, we were in June 2013 invited to connect it to what ICA had developed into under new leadership, centralized in Texas. But in November 2015, our ties with ICA(L) were severed. That has proven to be a gift from God. It gave us freedom to develop into a true movement of apostles & prophets for Europe today.
Much of our development was announced at a special meeting in Oslo on January 20th, 2016 when prophet-apostle Chuck Pierce, the spiritual son of Dr. Wagner, came exclusively to Oslo to speak a Word of the Lord about our role for Europe.
I remember when EAL held our first Annual Gathering in Athens in January 2014, I declared in my welcome speech: «Apostles achieve great things!» I also declared that «Apostles are people of influence!» But I barely believed it, and I hardly think that anybody else did either. But it was important that I declared what the Holy Spirit was revealing and birthing in Europe!
It has taken time to change the mindsets that we inherited. Several of us have simply been too smallminded.
I understand better and better the Steve Harvey quote: «You can´t tell big dreams to smallminded people».
In me first!
In our sixth year of existence, 2018 is the first year when I can visibly see that EAL has turned the corner from that smallmindedness.
The biggest change had to happen in me first. I made giant leaps forward after the Chuck Pierce prophecy in Oslo on January 20th, 2016, but as the leader of EAL, I was timid.
Titles and positions are not the key to transformation. Revelation and vision from God is what brings that transformation! However, Christ emphasized offices with corresponding descriptive titles (ref Ephesians 4:11). We should also appreciate that.
In 2016 we took the first step toward elevating the leadership of EAL by naming our Leadership Group as «Executive Committee». Simultaneously, a couple of our Executive Committee members suggested that my title be changed to «President». I said NO. Why? SMALLMINDEDNESS! I was afraid of the responsibility and authority that the title would indicate.
But in 2018 I said YES. I had become ready!
Like I have been, several of our EAL members and partners are seemingly stuck in the past smallmindedness. I am not singling out anyone. The Holy Spirit will allow time to develop.
Changing nations and a continent
When the Holy Spirit does His work, Christ will authorize and empower the servant leaders of His movement. In Acts of the Apostles, the move of God was led by authorized and empowered leaders. Likewise today.
Now in 2018, I am awed to see how I am invited to collaborate, interact, and speak in the most influential circles, among the top religious and political leaders of Europe.
The divine promotion has surely come due to our obedience to serve and honor the least and the seemingly less honorable in our nations.
Before 2018, I was fortunate if an EAL member would even consider inviting me to speak in a local charismatic gathering with very limited vision and scope. While I was sincerely lifting up and promoting every member and partner as speakers and leaders. (Mostly, I had to invite myself to the different places in Europe.) BTW: I love those small and limited gatherings, but we need both.
On September 4th-7th, the EAL Executive Committee held our annual Expanded meeting as guests of Dr. Ben-Oni Ardelean in the Romanian Parliament in Bucharest, which he serves as the Vice-President. Every day we deliberated and prayed with the top leaders of the nation of Romania.
EAL has been given opportunities now that I previously only could dream about (and I did!), but I barely believed it would happen. Now it is actually happening! We are involved in major processes to bring change to the nations and institutions of Europe!
Dealing with the future
That is why the EAL Executive Committee meeting on December 17th-20th in Legnica, Poland is so significant. We are not only coming together to fellowship and talk about the accomodations, the topics, and the speakers list at our next Annual Gathering (in Albania on April 2nd-5th, 2019), but we are dealing with the future of cities, nations, and beyond.
May the Lord continue to guide and bless us! Thank you for your continued prayers!
Let me say emphatically to every apostle and prophet of Europe: It is time to leave smallmindedness behind!