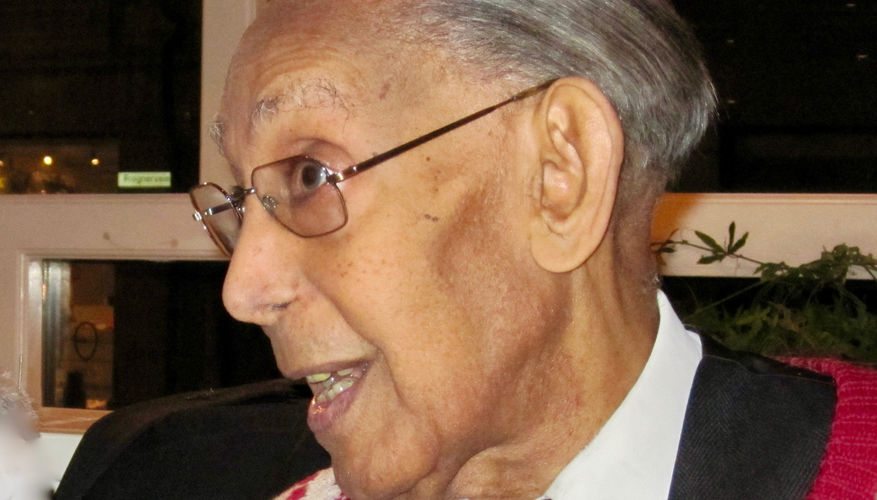 Dr. Emanuel Minos at our wedding in 2010
In 2018 I was faced with a challenge both as the President of European Apostolic Leaders (EAL) and as a man of God. The issue was a ministry friend who had been hit by a potentially destructive personal challenge in life.
Let me first be clear: EAL is not a denomination - nor an «apostolic network» that provides spiritual covering to members. We are a movement of peers that seek to combine our vision and resources for the transformational work of the Holy Spirit in the world.
Hence, I had no legal nor ordinational responsibility for him. I was simply a brother, a friend, and an advisor.
But I felt a huge responsibility of love and servanthood to my brother.
My own experience
Back in 2007-08 I was in a similar situation. Thank God that my spiritual father and advisor, Dr. Emanuel Minos (1925-2014), made himself proactively 100 percent available for me to cover my back against backbiters, He made it known to all Pentecostal leaders in Norway that I was a man of God with integrity, and that nobody should even try to betray and attack me.
Wolves
Of course, in a world of leaders with small vision and a competitive spirit, the wolves were ready to pounce on me.
A Pentecostal editor became the main source of rumors about me. He made sure within hours that the rumor about my pending divorce was known by all, while I was frankly still fighting to rescue that marriage! I cried buckets of tears.
Another leader within the Lutheran movement wrote public articles demanding my immediate resignation from ministry - for ever!
Why did these men act in such a way? It was clearly to «get me out of the way».
Emanuel stood tall by our side
When Aina & I married on December 18th, 2010, it was difficult to find a licensed minister who would perform the wedding because of the vicious backbiters who slandered and attempted to ostracize me.
But Emanuel Minos stood tall by our side. He & his wife Åse spoke powerfully at our wedding.
Today I can thank Dr. Emanuel Minos for the beautiful, productive life and ministry that Aina & I have.
Scotland
So what should I do when my ministry brother and friend in Scotland was knocked down?
Knowing that it is difficult to find leaders in a nation who would risk their own position by standing up for a brother in deep need, I took a proactive step - like Dr. Emanuel Minos did for me in 2007 - to stand publicly up for my brother. I immediately flew over to him at my own expense to stand with him in his deepest despair.

I knew that the inclination of many modern day leaders is to distance themselves when a colleague is in need.
I contacted two men of God in Scotland who my ministry friend trusted, and proposed that we ask our brother for permission to hold a public conference in his church. We called it: «The Ekklesia in Challenging Times», the purpose being to show our support, friendship and faith in him.
I am so glad that we did.
Proactive in 2022
Now is the year 2022, and ministry friends and brothers/sisters who come under attacks and challenges in the world, need the support, friendship and advice of their peers.
My experience in Norway in 2007 & the ensuing years, and my ministry friend in Scotland in 2018 & the ensuing years, are not exceptional cases. Such things will happen again from time to time in many nations.
Let us stand up for a minister in need. Let us be proactive like Dr. Emanuel Minos.