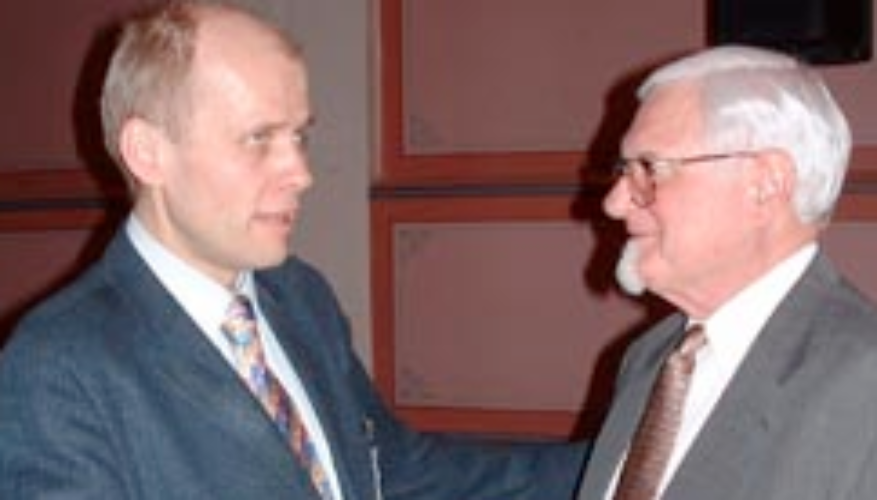 Peter Wagner and Jan-Aage Torp in Oslo in 2003
European Apostolic Leaders (EAL) was founded on May 23rd, 2013 by Aina & me under the name «Apostolicleaders», registered in Norway.
Eight weeks later, on July 16th, 2013, the Council of International Coalition of Apostles (ICA), which changed its name in November 2013 to International Coalition of Apostolic Leaders (ICAL), asked me to function as a convenor for ICA in Europe, which at that time had six members. I was encouraged by ICA convener John P. Kelly to use the structure of Apostolicleaders as a structure for Europe «for the sake of clarity and simplicity».
However, John Kelly clearly became uncomfortable in 2015 with the strong developments in Europe, and his plan to centralize ICAL in Dallas became more and more evident.
On September 28th, 2015, Dr. C. Peter Wagner, the founder of ICA in 2000, wrote an email to me:
«I hear what you are saying. When Kelly went international with ICAL, I think he envisioned a network of national coalitions centralized in Dallas. Your vision is for a decentralized network of autonomous national networks, and ECAL is an example. We need patience as we see how it all sorts out.

Did you notice that USCAL, instead of holding their own annual meeting is combining it with ICAL this year? I don't know all that is behind that one.

Blessings,

Peter»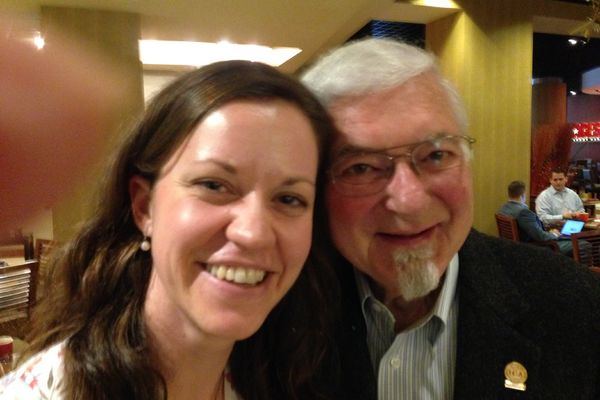 Aina with Peter Wagner in Dallas in 2014
Without any previous communication whatsoever, John P Kelly in an email to me on November 13th, 2015 removed me as a member of ICAL and as the convenor of ICA in Europe, and demanded that we stopped using the name European Coalition of Apostolic Leaders (ECAL), which Aina & I had registered as the name of the European movement before ICA had changed its name to ICAL in November 2013. I expressed my surprise and dismay. On November 23rd, 2015, John Kelly sent a legal statement to me - a «cease and desist» letter - purportedly signed by the whole Council of ICAL, demanding the immediate compliance with ICAL´s decisions.
Knowing that I was in full unity with the foundations of ICA, as expressed by the founder C. Peter Wagner, I refused to comply, stating that «the Europeans are not under an American organization».
Later on, I initiated the name change to European Apostolic Leaders (EAL), while retaining the legal and practical rights to the name European Coalition of Apostolic Leaders (ECAL) for the sake of «clarity, identity and continuity».
On January 20th, 2016, the spiritual son and heir of Dr. C. Peter Wagner, Chuck Pierce, flew exclusively to Oslo to declare that European Apostolic Leaders (EAL), under Aina & me, has a special mandate for Europe.
EAL does not believe in dominating each other, nor in dominating other nations and continents.