Through the years I have learned how important it is to be assisted by the best legal competence when we are battling in the courts. This goes for all kinds of cases and courts in Norway, including the Supreme Court.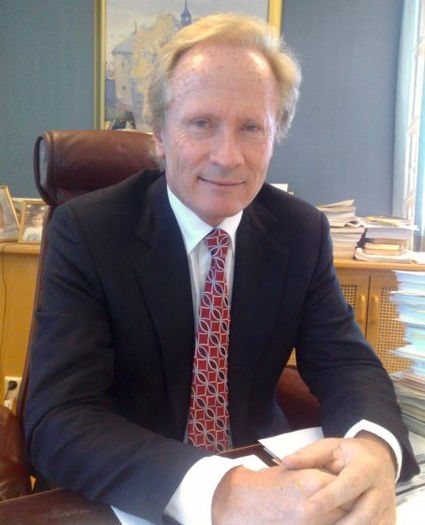 Supreme Court Lawyer, Per DanielsenIt is important to have legal assistance by lawyers that have the right to conduct cases for the Supreme Court, which not every lawyer has the right to do. In human rights cases we even have to be aware that the cases might have to be appealed all the way to European and international courts, so a suitable lawyer must have the prowess and strength to conduct cases internationally.
I have been blessed with outstanding lawyers through the years, so I have been able to win. In the 1990´s it happened with Tor Erling Staff (prolife; freedom of speech) and Sigurd Klomsæt (prolife; freedom of speech), and in the past seven years I have had excellent legal assistance by Ann Helen Aarø (asylumseekers; harrassment).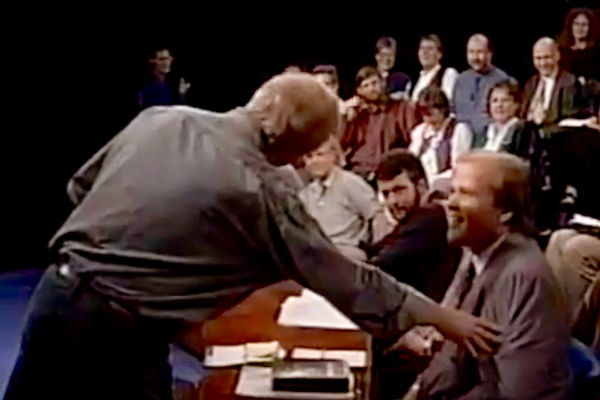 I met Attorney Tor Erling Staff often in the 1990´s on national TV, but he did an especially good job for me as my lawyer in the courts and facing the Police.We must ensure that we seek assistance from lawyers who have a high ethical standard. Some lawyers are caught for stealing their client´s funds, and that is totally ILLEGAL. Such lawyers lose their practising licence and, hence, they cannot represent us in cases that are conducted in the courts. In our global society it is easy for a Norwegian lawyer who has lost the practising licence in Norway because of reprehensible actions to present himself abroad as a "savior", but we must not allow such things to happen. A convicted lawyer must not spearhead Norwegian barnevern-cases internationally! That would be a betrayal of the children! Children need clean and able defenders who do not think about their own "image", but about the best for the children!
Lately I have received good advice in relevant cases from an old acquaintance, Supreme Court Lawyer Per Danielsen. I was one of his admirers when I was a member of the Oslo chapter of the Conservative Youth Party in the 1970´s, and he was the Chairman. Ever since, I have followerd his outstanding and integrous battle for clients - often against "the powers". He has won in the Norwegian and Swedish Supreme Courts, as well as in the European Human Rights Court in Strasbourg, over the State of Norway, over Økokrim (The Norwegian National Authority for Investigation and Prosecution of Economic and Environmental Crime) and all the other "biggies". He has conducted cases on behalf of "The Bookseller of Kabul", the "North Sea Divers" and others who have been totally dependent on the best legal competence. And he has done it with honor.
I asked Per Danielsen recently about cases regarding Barnevernet, and I have been given permission to convey some of what he has said to me:
– I have litigated several care-takeover-cases at all court levels including the Supreme Court through the years, with varying degrees of success. All the cases are bound by confidentiality obligations, so I have not made any public statements about any of them. Not until the past few years have some started to protest publicly, and that is good. Then we can speak candidly, which I gladly do.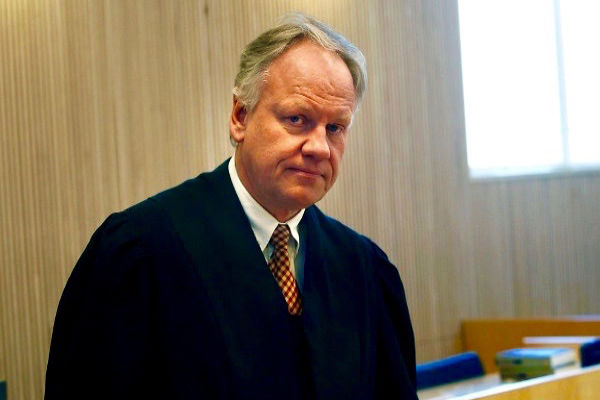 Attorney Sigurd Klomsæt conducted the case in an excellent way when he defended a group of 30 prolife-activists from Seierskirken in Oslo Court House (Photo Credits: Sigurd Klomsæt & Co AS)- Nowadays I am conducting two heart-wrenching cases. A baby has been taken away from a young family. I was appointed at a late stage, and it is difficult when Barnevernet has taken firm hold. In the other case we have been able to keep Barnevernet at bay.
– My experience is that if Barnevernet has first taken hold, then it is very difficult to take the children back. We are dealing with a systemic error. Barnevernet has incompetent, self-appointed experts that think they know better than you and me and everybody else what is the best for the children. Sadly, they have an army of psychologists who make their living by supporting Barnevernet in the counties. Counter-expertise is available, but not many are able to pay for that. Hence, it becomes a battle between unequals, where so-called experts rule, and where the County Board and the courts are left to pick experts from the selection that is already under the influence of Barnevernet, and that hardly complies with the demand for independence. Psychology is simply and foremost a form of qualified quesswork or "reasoning", and not a real science... There is a need for a radical systemic alteration for the sake of the children, underscores Per Danielsen. – All parents must have the right to publicly-financed experts. Not just the high and mighty - which is the county and the state.