Rich Vera with Jan-Aage Torp (Photo Credits: EAL)
EAL is happy to announce that we will have a special Europe gathering in Kristiansand, Norway on September 29th-October 2nd, 2022.
Epicenter
Professor from Jerusalem, Dr. Eugene Kontorovich (Photo Credits: EAL)
Norway is an epicenter for revival and transformation now. That is why we are summoning you all to a second EAL gathering - in Norway - in 2022. Twice in six months.
Israel Pochtar from Ashdod (Photo Credits: EAL)
The special Europe Gathering will take place on Thursday, September 29th until Sunday, October 2nd, 2022 and will be held in Kristiansand, Norway at the magnificent Q42 Congress Center.
Rich Vera
Karl-Axel Mentzoni from Fredrikstad (Photo Credits: EAL)
Prophet/Evangelist Rich Vera from Orlando, Florida will be our keynote speaker. He is a global prophet who received the mantle from Benny Hinn a few years ago. You don´t want to miss this!
Converge
We converge to hear from the Lord and to share with each other.
EAL and Levende Vann in Kristiansand are co-hosting this event that will impact Kristiansand, Norway, Scandinavia, Europe and globally.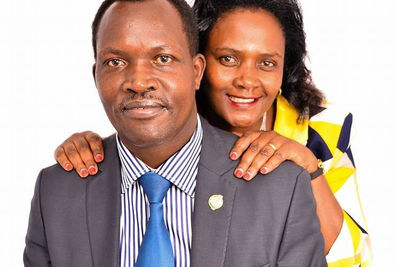 Bishop Paul Russo from Kenya (with his wife)
Other special speakers so far are Dr. Eugene Kontorovich (world-leading professor of international law, Jerusalem), Israel Pochtar (Ashdod, Israel), Karl-Axel Mentzoni (Norway), and Bishop Paul Russo (Kenya).
God´s Presence
For us, the most significant factor in Oslo in April was the worship, praise, and God´s presence.
The Holy Spirit will continue to lead us in this direction in Kristiansand.
Separate times
We have great facilities, so we will have separate breakfast times every day for members, partners and special speakers, and we will have day-time separate sessions for us as well. (We will send specific invitations for these times to members, partners and special guests.)
Q42 is simply a great place for socializing with other leaders.
The Nations
The Lord spoke to us that the Holy Spirit will deal with us especially regarding the nations: European nations, USA, China, Russia, Israel and the Muslim world. He will give us strategies for the nations.
Hotels and airport
The hotels that are recommended on the registration link are all within walking distance from the Q42 Congress Center.
If you are coming by airplane, please book your ticket to Kjevik Airport in Kristiansand. There are airport busses to the downtown hotels.
Here is the link for registration and payment: Click here.