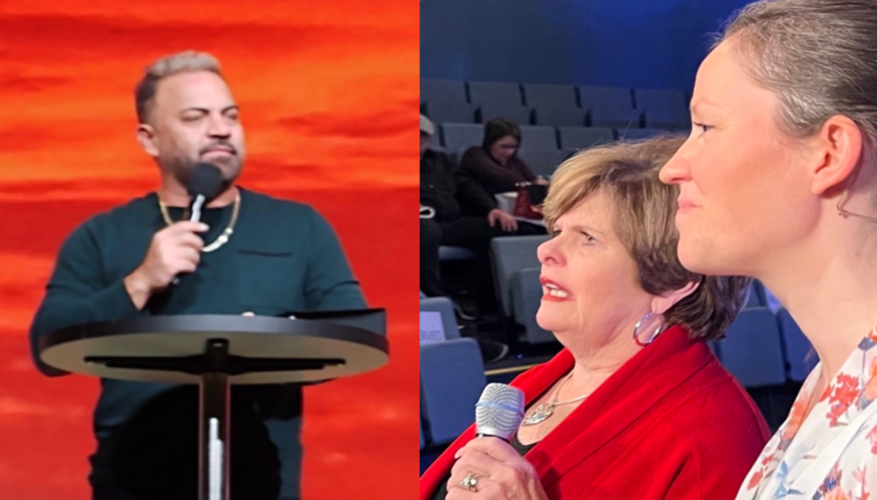 Rich Vera and Cindy Jacobs in Norway in 2022
The prophetic movement in the world today seems to be off track. Many Wannabees are speaking mostly into personal and private issues, rather than conveying the greater picture of breakthrough and advancement of the Gospel today and in the future.
When the Apostle Paul had his night vision (Acts 16:9) of the Macedonian in Europe, it was about advancing the Gospel into the frontiers, into new territories.
When the prophets and teachers at Antioch (Acts 13:1-3) fasted and prayed, the Holy Spirit sent off the apostles for advancement of the Gospel.
This is what the Holy Spirit is speaking today.
Before the EAL Gatherings in 2022 in Oslo and Kristiansand, the Lord spoke to me about Kingdom advancement.
God used Prophet Cindy Jacobs powerfully in Oslo, and specifically to Aina & me privately, about new territories and mandates.
In Kristiansand five months later, God used Prophet Rich Vera in an unprecedented way for revelation about new breakthroughs and advances - into specific nations and regions.
This is what EAL is called unto. We are not a movement for Wannabees who are hoping for a little blessing here and there. Those blessings are given to us anyway - on the fly!
I love the prophetic word from Jesus Christ in Matthew 24:14, which is being fulfilled in these days:
«And this gospel of the kingdom will be proclaimed throughout the whole world as a testimony to all nations, and then the end will come»-