What makes a person an apostle? A prophetic word? Zeal? Style?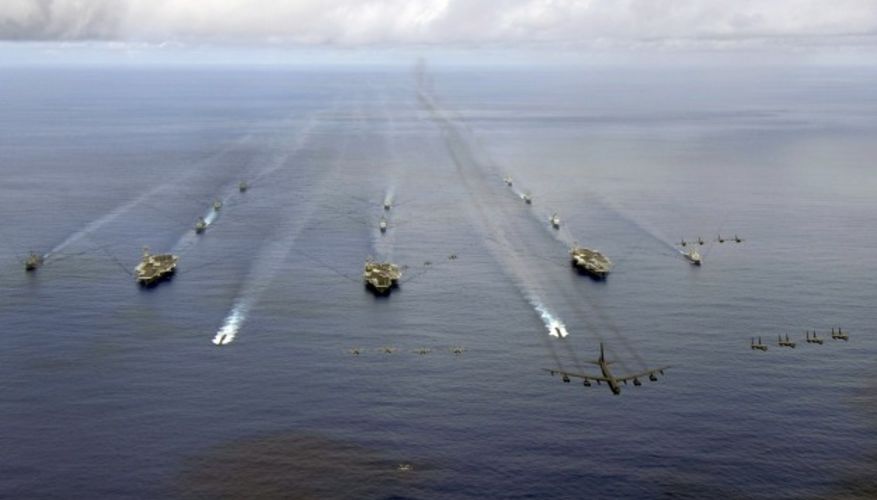 An Apostle is like an admiral directing the fleet in warfare.
In 2004 I hosted a conference in Oslo with a main speaker from another continent. I had severed ties with her previously, but had decided to make another attempt to bring her to Norway, in spite of some of the disturbing factors in her life and ministry.
I have regretted that ever since.
To win my approval this speaker staged a highly dramatic «apostolic commissioning» of me. Without any forewarning she took a big bottle of oil and poured over my head, «setting me in» as THE APOSTLE over Norway. She hadn´t mentioned it to me, nor to my spiritual covering, C. Peter Wagner. Needless to say, he was baffled – and furious! (I have the video documentation of this meeting.)
After the meeting I had a serious talk with her, and severed all ties – definitively. Serious damage had been done to some people….
—
Let me underscore that apostleship is not a power game, dividing nations and territories between each other. Apostles are servants! Foot-washers, like the Master Himself!
Apostles are a part of a team of Christ-anointed servants (Ephesians 4:1-16). They have a leader role (1Cor 12:28), and together with prophets are foundational for the Church (Eph 2:20). But they are not more significant than prophets, evangelists, pastors and teachers. They work together, submitting to each other.
1Timothy 4:14 gives some guidelines as to how Christ´s ministers are appointed: «Do not neglect the gift that is in you, which was given to you by prophecy with the laying on of the hands of the eldership». There is a gift within. Prophetic words confirm the gifting. But the commissioning happens through («eldership») other leaders who have authority in your life. Don´t ever think you are an apostle because some prophet has declared that you are one! That´s simply ridiculous!
What is an apostle?
Back in th 1970´s, Norwegian evangelist Aril Edvardsen declared that an apostle is a missionary that crosses cultural and geographical boundaries. Others declared that an apostle is a church planter. In the 1980´s the emphasis was on miracles as the sign of an apostle. Last year I heard a Norwegian leader state that an apostle is an entrepreneur.
All of these definitions are simplistic and inadequate.
The New Testament clearly outlines the gift of the apostle in Ephesians 4:11-12:
«And He Himself gave some to be apostles, some prophets, some evangelists, and some pastors and teachers, for the equipping of the saints for the work of ministry, for the edifying of the body of Christ».
Apostles are also mentioned in Ephesians 2:20 and 1 Corinthians 12:28. The Apostle Paul and Christ's apostles spoke of the gift as essential for the healthy function of the Church and training of the Saints.
Ron Cottle and John P. Kelly have outlined some basic characteristics:
An Apostle is an Ambassador of the One who sent him
Apostles are fully authorized representatives or ambassadors of Jesus Christ who sent them. People chosen and authorized to be apostles were already disciples—mathetes. That is, they were not just pupils learning facts from their teacher, or even students learning principles from a professor. They were disciples who were incarnating the character and essence of their Master. Like Timothy with Paul, they took on the isopsuchos—same soul or DNA of their Lord (Philippians 2:20).
The Difference between Disciples and Apostles is the Impartation of Exousia. This is not power as the KJV translates it. Rather it is «the right to power» or authority (Matthew 10:1-2). When one is sent out as an apostolos, he is the full delegate and representative ambassador of his sender. He carries in his person the full authority of the one who sent him.
Jesus did not think or speak Greek, but Aramaic-Hebrew. He took the Greek word apostolos because Greek was the universal language of the Roman Empire. But He filled it with the content of the Hebrew Sheliach. What then is a Sheliach? He is one commissioned and authorized to fully represent his sender. He represents in his person the one who commissioned him.
So, while Greek apostolos gives us the word-form of the New Testament apostle, it is the Hebrew Sheliach that provides the content. A Sheliach-Apostolos is the full representative of his sender. As the Rabbis said: «The Sheliach of a man is as the man himself» (Beraita 5:5). Gerhard Kittel says: «The Sheliach (of Jesus) is as good as his Sender in all he says and does in the execution of his mission» (K., TDNT, 1:415).
Apostles are Generals and Governors
The apostle is a general or governor. In 2 Corinthians 10:4 Paul says: «The weapons of our warfare are not carnal but mighty….»
Warfare in this verse is strateia and it is «military service». We are at war and God has provided equipment (hopla) that is powerful and fit for demolishing enemy fortifications erected against us. All this equipment is most effective under the command of a full representative of the King—an apostle-Sheliach on assignment and under orders. In the NT this person is a strategos, warrior-strategist, a general or governor in his assigned sphere.
As His representatives, God gives apostles commissions and goals; as apostles we devise the strategy to accomplish them.