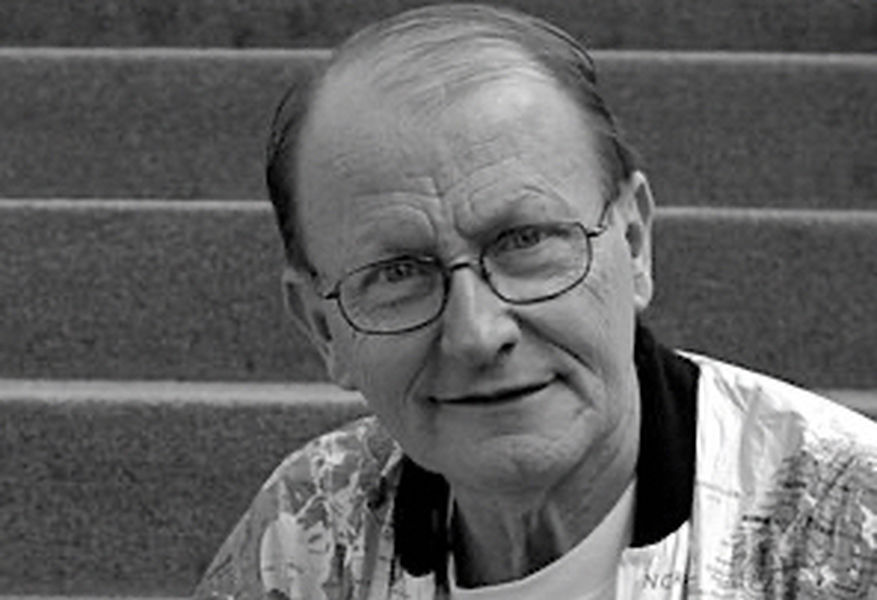 Photo Credits: Eva Rindfuss, Public domain, via Wikimedia Commons
George Verwer, translated by Jan-Aage Torp, at the Norwegian Pentecostal Summer Conference at Hamar, Norway in July, 1983 (Photo Credits: Korsets Seier)
George Verwer (born July 3rd, 1938) was promoted to glory on Friday, April 14th, 2023.
He was an American evangelist and founder of Operation Mobilisation (OM), probably the world´s most effective missions organisation after World War II.
Verwer wrote several books on various Christian themes. He was a passionate advocate of radical discipleship as the only legitimate option for people who believe in Jesus. His recent work was in India (Barathdasham in Telugu). Over a million books he authored have been distributed worldwide.
I was blessed to know George personally.
As a teenager and a young pastor I was often his translator at conferences in Norway. He was a great inspiration to me, and always took a keen interest in my development.
In 1997 I suddenly met him again at the Global Consultation on World Evangelization (GCOWE II) in Pretoria, South Africa. He remembered me instantly, and gave me some valuable input.
Then in 2007 tragedy struck in my personal life. I did not contact him. But he had been contacted by his friends in Norway who told about my difficult circumstances. Suddenly - seemingly out of nowhere - I received a written message from George Verwer, assuring me of his full support and prayers, and stating that «this is not the end, Jan-Aage. You will come through this, and be stronger than ever!»
What a message to receive at my time of deepest need!
I am saddened by George Verwer´s death, but I know that he has been promoted to glory.
RIP, George!