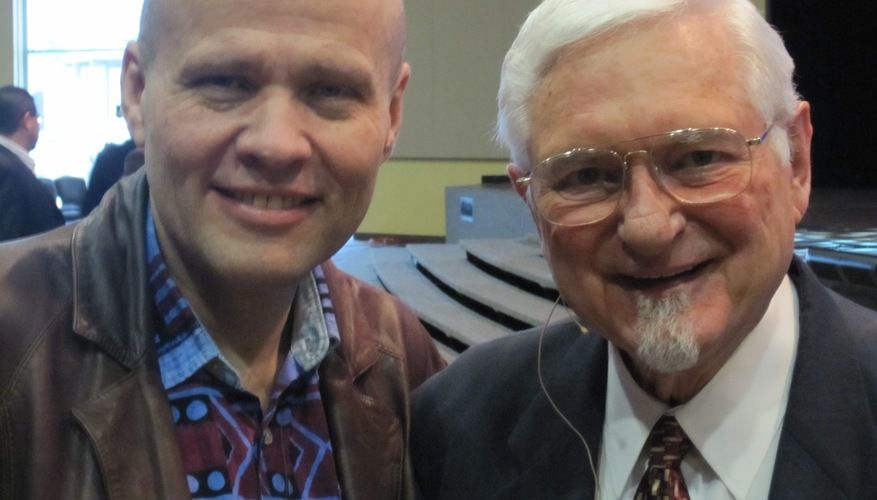 Jan-Aage & Peter in 2010 (Photo Credits: Mike Jacobs)
Dr. C. Peter Wagner was my professor at Fuller Theological Seminary in Pasadena, California in 1981-84, and we immediately got close because I became a part of his private prayer group.
After my Fuller years I would visit him & Doris in their home in Altadena, and later in Colorado Springs.
I cherish the fun time when they took me to a home game of Los Angeles Lakers at «The Forum»! It was thrilling!
In 1998 I got invaluable help from Peter on some European issues, and when Peter established International Coalition of Apostles (ICA) in Singapore in 1999, he invited me to be a member from Day 1.
ICA was a breath of fresh air!
During Peter's reign in 1999-2010, ICA gathered great and emerging apostles and prophets from every continent.
Peter wanted ICA to be a professional society of peers. Every year in December, he gathered us for an annual meeting in USA, and he encouraged attendance from members of sister networks as well.
We all paid an annual membership fee to ICA.
In that it was a meeting of peers, everyone paid for ourselves: Airfare, hotel, food, registration & all. Even those who Peter invited to speak, paid for themselves.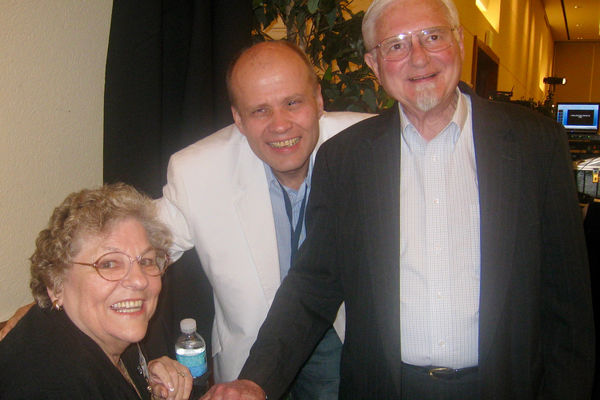 Doris & Peter Wagner with Jan-Aage in June 2008 - at «the lowest point» in Jan-Aage´s life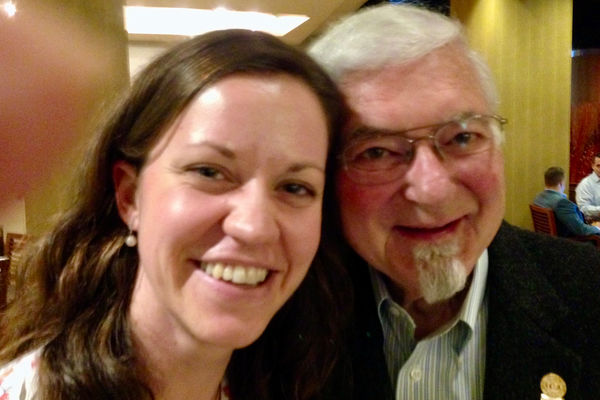 Peter received Aina with open arms when we married in December 2010. This photo is from the ICA annual meeting in November 2014, which is the last time Aina & I attended ICA, which then was changing name and direction.
We came to fellowship, listen, speak, and learn!
Time and again Peter invited several of us to team minister at events around the world, and we all served together and covered our own expenses. I remember great times in Korea, Kazakhstan, Colombia & more ❤️
In 2002 Peter asked me to identify and gather apostles in Europe. I did! We assembled in Norway in May 2002 for wonderful days. However, we weren't ready to become an ICA related movement before in 2013. Right unto his death in 2016, Peter openly supported and encouraged me as the President of EAL.
To this day EAL follows the example of Peter with annual gatherings where apostles and prophets from sister networks are encouraged to join us. We gather as peers, and we all pay for ourselves.
Gathering as peers is the genius of Wagner. When everyone does that, it forces us to stop any attempt to dominate each other. Apostles and prophets need to un-learn our individualism, and that is not easy 😀
This is a major reason why EAL has succeeded in Europe, especially since 2019.
When we gather in Oslo on April 28th-May 1st to regroup and share perspectives, we follow the same practical principles that Peter taught us.
Thank God for the legacy of Dr. C. Peter Wagner!