Alvin & Eva Cheah (Photo Credits: EAL)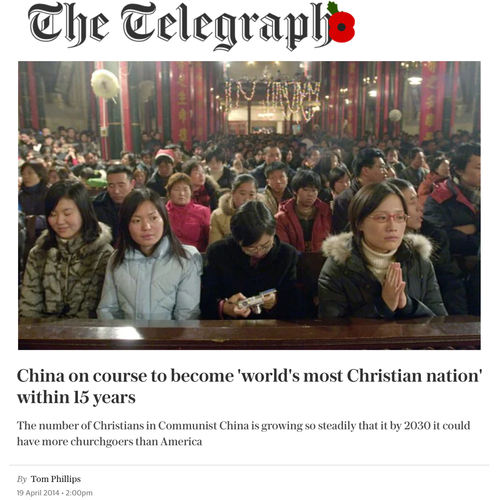 It is noteworthy that Christianity is on the Rise in the People´s Republic of China! I am talking about legal, open churches that have been established non-stop in neighborhoods and social circles in every region of China for the past 25 years.
Scottish-born professor at Stanford University, Niall Ferguson, has been documenting this for years, to the astonishment of nay-sayers in the Western world.
The Telegraph of London wrote a broad presentation of the vibrant Christian Church in China in a cover story in 2014 stating that «China (is) on course to become ẃorld´s most Christian nation´within 15 years».
Rodney Stark (1934-2022), professor at Baylor University, shocked the West in 2015 with his sociological book, «A Star in the East: The Rise of Christianity in China». He left no doubt that the Christian Church is being valued, even by the Communist Party, because of the high standards of morality and work ethics in the New Testament.
The Christian Church in the People´s Republic of China is growing at a rapid pace.
All this would have been just theory for me if it hadn´t been for my friend in Shanghai - the great Chinese Apostle Alvin Cheah and his wife Eva. Since I got to know him four years ago, I have received true stories from the real life of Chinese Christians.
EAL will share much more of this in coming days.
Yesterday I received two new video snippets from two House Churches in Guangdong (formerly Canton) where they were ministering.
Suffice it to say now that the Church is on the Rise in the People´s Republic of China!
Welcome to watch: